Join the Wolfpack!
Find this page at:
go.ncsu.edu/readext?511950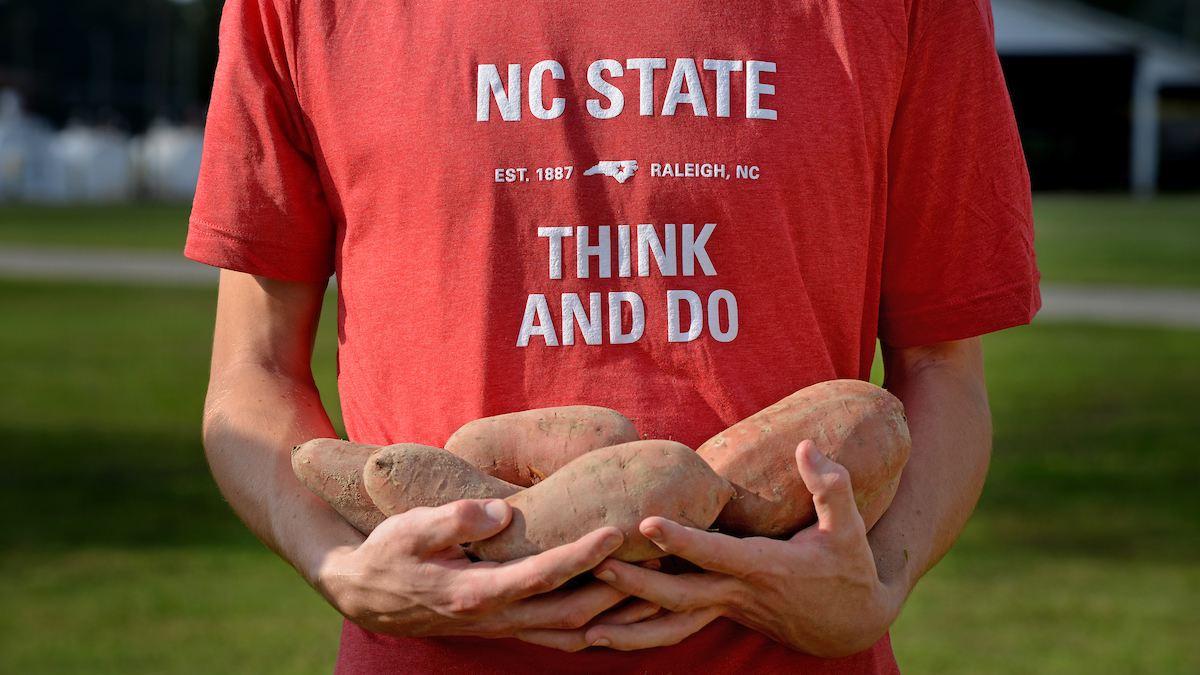 Welcome future student! We are glad that you are interested in learning more about becoming a student in Crop Science, Horticulture, Soils and Entomology! Choosing where to go for college is a big decision…and we're proud to offer you a small school feel with big school opportunities. Each department feels like a neighborhood with friendly faculty and staff always willing to make time to talk and work with students. There are a lot of research, academic, and club opportunities just waiting for you.
Crop scientists seek to improve the productivity, profitability, sustainability, and quality of our major food, feed, and fiber crops, enhance the quality of our turf and vegetative covers and improve the nutrient and economic health of citizens in our state, nation, and world. Crop Science is an exciting field with a great diversity of career opportunities. Think about a Bachelor of Science in Plant and Soil Sciences or Turfgrass or consider obtaining your Associate of Applied Science degrees in Field Crops Technology and Turfgrass Management
Agronomy Club – A dynamic club open to any undergraduate NCSU student, they focus on their interest in agriculture, work to preserve our farm lands and natural resources and encourage service to our local and global community.
Whether you are seeking an Associate Degree (AS), Bachelors of Science (BS), or simply a certificate in Horticulture; there is a well-designed program for you. For those unable to attend classes in Raleigh, the Master of Horticultural Science and Certificates are also available to the internet community through distance education. Many online courses are even available for high school youth!
Horticulture Club and Pi Alpha Xi (PAX) are two clubs that many horticulture (and non-hort) students enjoy!
Follow the NC State Horticulture on Twitter!
Soil science undergraduates receive a broad education in the basic sciences at North Carolina State University (chemistry, mathematics, physics and biology), in addition to courses in soil fertility, soil classification, soil physical properties and soil-crop management, students can study water management, forestry, crop management, geology, resource management, and turf management. The curriculum is strengthened with courses to improve speaking and writing skills along with economics, statistics, and computer science. The study of soil science at NC State University can take a couple of forms by selecting the soil science option within the plant and soil sciences, Soil and Land Development or natural resources degree. Within the natural resources degree you have the choice of a concentration in soil resources or soil and water systems. By carefully choosing elective courses, students may tailor their academic training to specific backgrounds, interests, and job interest. Career opportunities range from environmental or agricultural consultants to soil conservationists.